I was first licensed as a technician in January, 2008, and upgraded to general class in 2013. I obtained both my technician and general licenses via a ham-cram course offered by BAEARS. Highly recommended.
In January, 2023, I upgraded to extra.
My callsign W1ADV ("One Adventure") …and my wife is W2ADV! I enjoy APRS (I am a contributor to a nodejs aprs parsing module), DMR, simplex/mobile, HF, FT8, all the things!
Radios:
Yaesu FT5DR handheld
Anytone 878 handheld
Yaesu VX3 mini-handheld
Half a dozen other handhelds :)
Yaesu FTM-300DR (VHF/UHF) mobile unit with a modification to allow for transmitting on both ham and GMRS. See my install photos.
Yaesu FT-991A (HF)
Yaesu FTdx101MP (HF)
Antennas:
Vehicle (Dual Band): Comet 2x4SR - great for "wide band" transmit (2m/70cm/GMRS)
House (HF): "ZS6BKW" dipole
Portable (HF): Buddistick Pro
My first HF contact was Oklahoma and my first FT8 contact was Japan!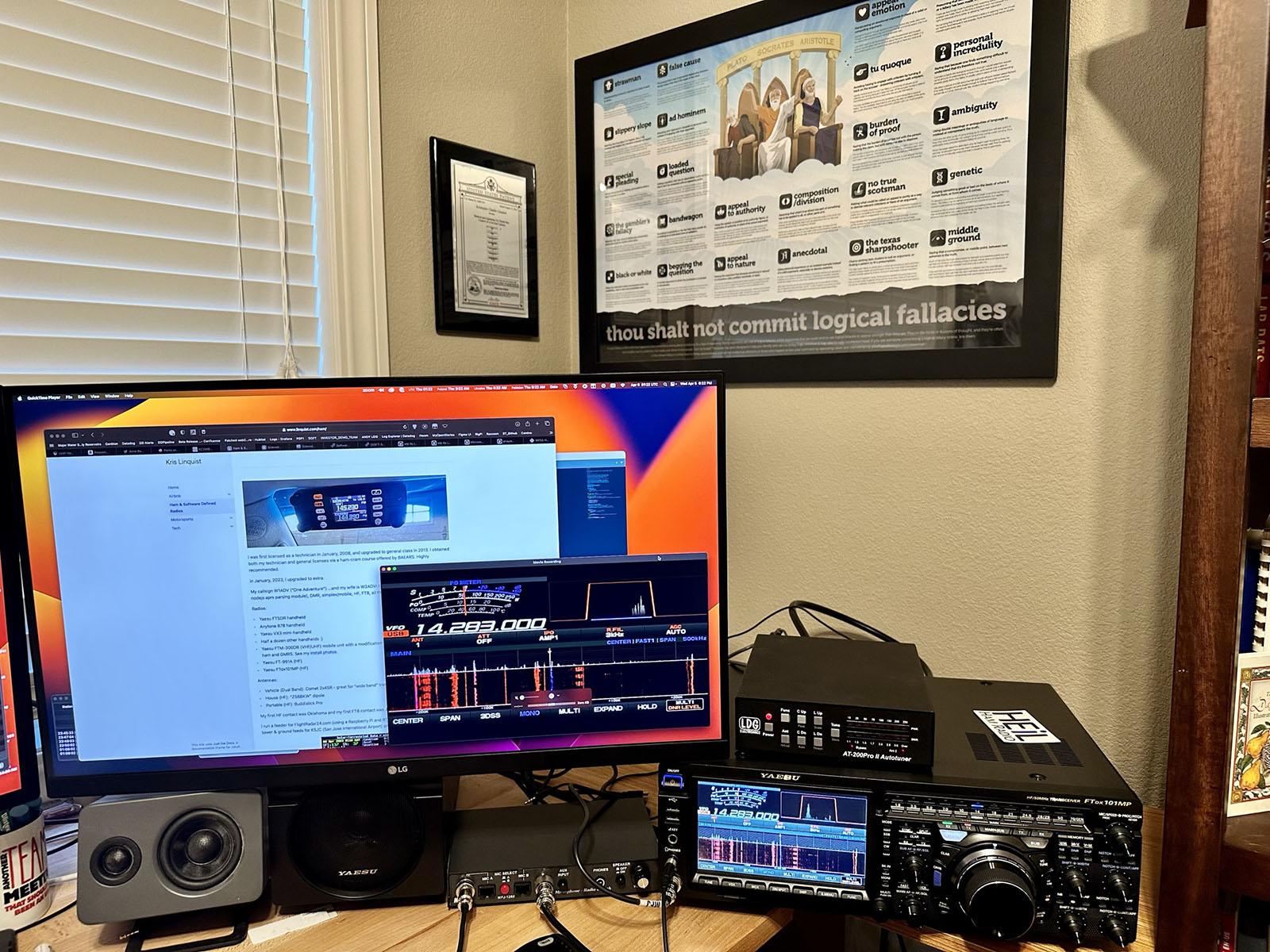 I run a feeder for FlightRadar24.com (using a Raspberry Pi and RTL-SDR) and I'm the source of the tower & ground feeds for KSJC (San Jose International Airport) on LiveATC.net.
Radio propagation conditions:
I made this handy flow chart to figure out what kind of radio is best for Offroading/Overlanding/Dual Sport Riding.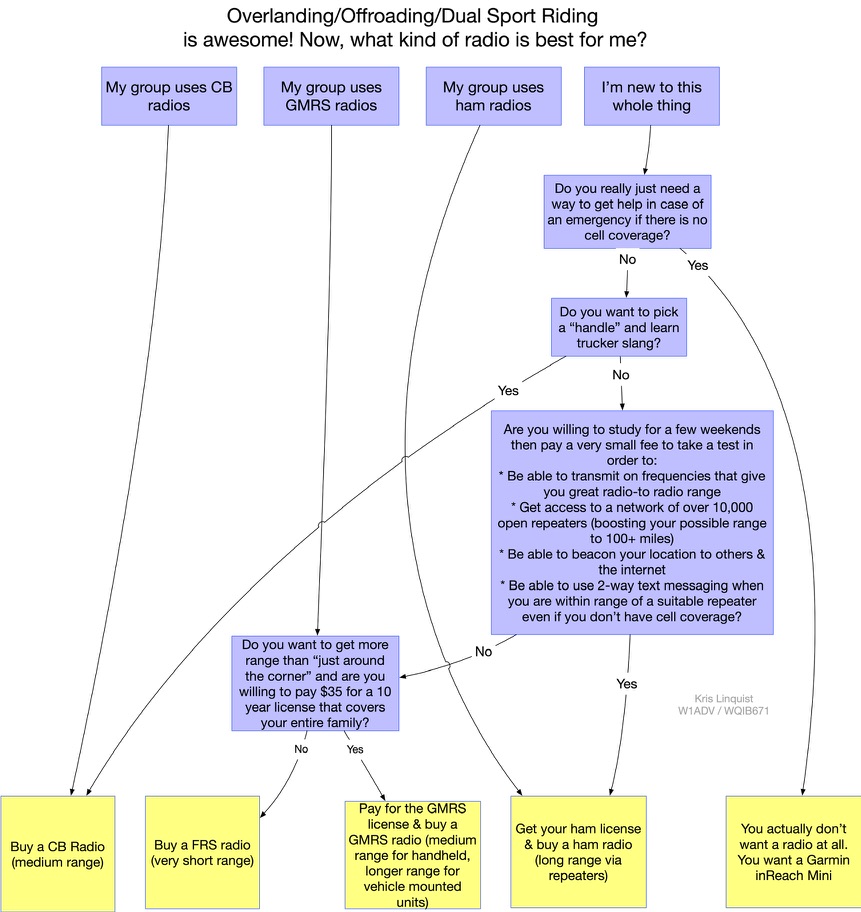 ---